Things have been busy! Brent continues to plug away at the garage project. I've been doing a lot of sewing in preparation for the upcoming shows, plus I've done some alterations for some girls participating in a wedding this weekend, I've been doing lots of hair recently too. Also, we did this last week: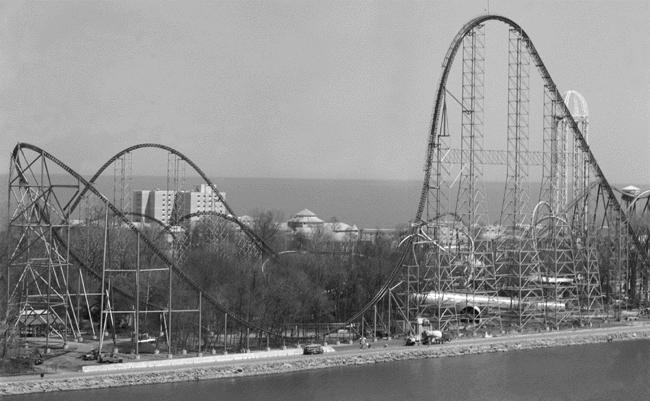 We LOVE Cedar Point, but had been unable to go for almost 6 years! The Mr. and I spent last Wednesday there and had a blast! See that HUGE coaster at the front? The Millenium Force is seriously the best coaster I've ever been on. And yes, it is HUGE!
We've also been working on hammering out an itinerary for our 10 year anniversary trip.
Yep, we're headed to Vietnam in March. I can't even begin to tell you how excited we are!
Also, I'm in a pickle. My sister is hosting a prom for grown-ups in two weeks. I have purchased the fabric to make a dress, and now I don't want to do it. Boo!